---
Greensboro
---
Understanding shared mobility patterns
Every day, thousands of people travel using shared mobility options such as e-scooters and bikes. The Open Data Portal gives users insights into shared mobility patterns by displaying aggregated trip data.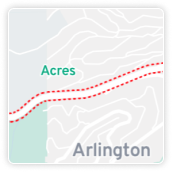 Vision Zero Data
Vision Zero is a strategy to improve public safety and eliminate all traffic fatalities and severe injuries. The layer included in the map identifies areas where severe and fatal injuries were most concentrated based on injury counts.
Our stance on privacy
Cities around the world entrust Ride Report to take the utmost care in protecting the privacy of their residents. All data on the Open Data Portal is aggregated to the block level to protect the privacy of the individuals who use shared mobility. To further protect anonymity, blocks with a low volume of trips have been filtered out.
---
Active Operators in Greensboro